Publipt is one of the most trusted genuine paid-to-read e-mails (PTR) websites started in 2005, as it offers multiple ways to earn money.
The specialty of  Publipt is they pay you in euros(€) because it's a European company. Euro has more value than a dollar so, you can earn 150% more compared to working in sites that pay you in dollars.
The unique facility in Publipt is you can earn without working by setting the given url as the home page and there is no limit on earning per day, you can make money as long as your PC & internet connection is switched on. Other than that Publipt pays you for watching videos, clicking ads, surfing, referring others, subscribing, etc. Publipt pays you commission for up to 6 level referrals.
How to Register on Publipt:
Registration link – Publipt, click to register.
Once you go to the home page enter your e-mail in the given box as shown above and click continue.
You will receive a verification e-mail as shown above. You have to click the verification link to access the registration form as shown below. Fill that out to sign up.
Choose your desired user name, your e-mail will be displayed automatically.
Select receive paid e-mails through both site inbox and e-mail inbox. Only then you will be given the remainder when paid mail is available.
Enter your personal information and your residence information.
Lots of categories will be available there. Select any 25 categories in which you would like to receive paid mails.
Choose the payment method and enter your payment processor e-mail ID.
Choose the password of your wish and click submit. Remember your user name and password which is required for future login.
How to Earn Money on Publipt:
Publipt offers several ways to earn money, let us see the various ways to earn money.
1. Paid to read Email:
The main task in Publipt is to get paid to check emails. Publipt will send you paid emails to your inbox or you can check your site inbox for available mails.
After opening the e-mail, click the link that is available as indicated in the above picture to get paid.
The allotted credit will be automatically added to your account.
You can get from 40 – 300 points for reading an e-mail.
2. Earn without working by Setting Homepage:
Publipt pays you for setting the home page, get paid to search using the link provided as shown in the above picture.
By setting the home page you can earn up to 72 points per day.
You can easily set the homepage by dragging the link given in between the green lines or set manually using the link given as shown below.
In Firefox, you can see the home icon as shown above. Just click that home icon and copy-paste the given link and click ok.
In Google Chrome go to settings > set pages and paste the copied link and click ok.
Every time you connect your PC to the internet the browser homepage will load. Follow the rules, leave as it is and continue with other work.
3. Get paid to watch videos:
Click your account > earn by watching videos to browse the available videos as shown above.
Click on the video watch it till the time allotted and close the page. Your account will be automatically credited with the points.
Publipt pays you 60 – 200 points for watching each video.
4. Paid to Click tasks on Publipt:
Paid to click is a very famous phrase in online jobs. Simple, you will be paid for clicking ads. To see the available paid ads, as shown above, click your account > earn by clicking.
Click on the picture. The advertisement will open in a new tab. Wait on the page for the allotted time to get paid. Close the page and continue clicking other ads to earn more.
5. Earn by Surfing the Internet:
Surfing is similar to paid to click ads, but here you don't have to open and close the page each time. You just have to click my account > earn by surfing.
Advertisement will open on a new page as usual and you will be paid 1 point per advertisement.
You have to match the number that is displayed above by clicking the correct one among the series of numbers.
After clicking it a new ad will load on the same page. Follow the same procedure.
The stay time will be less than 10 – 15 seconds. So, if you get 6 points in a minute you can earn 360 points per hour.
6. Earn by Subscribing:
Subscribe to the recommended site to get paid. You can earn up to 500 points for subscribing.
Just click the link they ask you to. Subscribe using your e-mail ID. Copy the code and paste it into the given box. Your account will be credited once verified.
You might like this – DonkeyMails review.
7. Publipt Click Contest:
You can win 200 points per day by participating in the click contest. Click the ads displayed under the click contest menu.
One among the members will be randomly paid 200 points. If you actively participate in that contest daily you can surely win the click contest.
For clicking each ad you will get 1 point in additional.
Publipt Referral Program: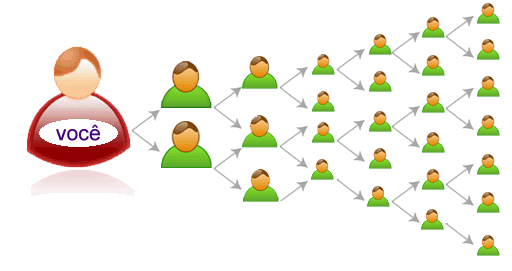 Refer people to Publipt and earn more without working by referring friends. Publipt pays you commission for up to six levels.
1st level commission 10%, second level commission 5%, third level 3%, fourth level 2%, fifth level commission 1%.
So you will be paid 10% commission from direct referral's earnings, 5 % commission from direct referral's referral earnings and goes on.
So once you make some people downline they will continue to refer more people for which you will be paid.
For example, if you can earn €5 per month.
10 direct referral = 10% commission of  
€
5 per referral = 
€
5 + 
€
5.
If each direct referral has 10 referrals i.e. second-level referral
Your earnings  = 
€
5 + 
€
5 + 
€
25 = 
€
35 / month.
Calculating referrals from all levels, if each referral has 10 referrals downline and everyone earns
€
5 per month,
Your earnings = 
€
5 + 
€
5 + 
€
25 + 
€
150 + 
€
1000 + 
€
5000 = 
€
6182.
So, now you can understand the power of referrals.
But we should not expect everything to work as it is. At least we must try to achieve 10%  of what we plan by aiming at 100%.
How much Publipt Points make a Euro:
5000 points = €1.
So you must accumulate 5000 points to get 1 euro.
Related article – InboxDollars review.
Publipt Payments:
Publipt pays your earnings through Paypal, western money transfer all around the world, and through money order, wire transfer, and bank transfer in selected countries.
The minimum cash out is €30, so you need at least 1,50,000 points to withdraw your money.
Initially making money will be very tough, but if you work without giving up you can make a considerable amount of money.
Join Publipt – Click here.